HEAT-RESISTANT CHAIN
Super Alloy link chains are recommended for the environments exceeding 500 degrees Cesius, like incinerators, steel mills, thermal power plants, etc.
SUS304 and SUS316, which is usually used for our general link chains, are very versatile and excellent, however, become easy to corrode under a high temperature condition.
You should choice the material suitable for the environment where the chains are used.
We can highly recommend the following for the environments exceeding 500 degrees Cesius:
■NCF600 (Incolel600)
■NCF625 (Inconel625)
■NCF800 (Incoloy800)
We are confident in safety of our link chains.

It can withstand the load until the base material breaks because the links are completely welded one by one as you see in the photo of cut section of a link.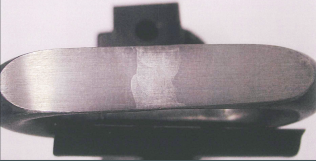 Imperfect-welded chain is risky to use because the "welded" part breaks unexpectedly, and you cannot foresee that.
In contrast, our link chains are transformed considerably before it breaks so that you can check the condition easily.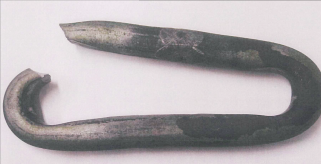 More details?
Please contact us!!